Create groups of users if you need to allocate different sets of rights to different departments, teams or divisions within your organisation. This also allows managing access to certain collections or assets within your archives.
Creating a user group
Go to AUTHENTICATION AND AUTHORIZATION in the admin panel.
Click either on Groups or on Change

Click on the ADD GROUP button
to open the Create New Group This panel allows you to give the group a name and select the rights for actions its members will be able to perform in the admin panel.

Warning! Leave this panel as it is if you create a group with access to the user interface only. Rights for actions in the UI are managed through Access Rules.


Click on the SAVE button to save the settings and return to the list of groups.
Once a new group has been created, access rules should be configured for it. After that, new users can be added to the group.
Note here two important points. In order for the group to work, users should be added to it. Likewise, if access rules for the group have not been configured, all the users added to it will only have the basic rights of an authorized user:
able to import assets into the system
have all rights (view, edit, delete, export, workflows) over the assets they have imported
able to view public assets and all their properties
Deleting a user group
Tick the groups you want to delete and select Delete selected users in the Action field. Make sure the right users have been ticked and then click on Go


Alternatively, groups can be deleted from their profile pages - open the group page and click on the Delete button in the bottom left corner.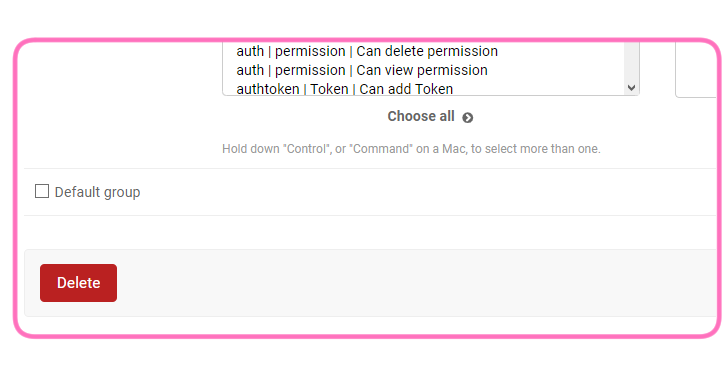 Before deleting the selected groups, the system will ask you to review the list of groups and permissions associated with them. If the review is correct, please confirm the deletion by clicking on Yes, I'm sure, otherwise, click on No, take me back and restart the deletion process.