Permissions are a method for restricting access to certain features and options when interacting with an asset. Both individual users and groups of users can have permissions. Permissions are configured by the Administrator.
To view the available options for an asset or multiple assets:
Select the asset(s) in the feed.
Go to the Access Rights subsection of the Permissions section of the sidebar.
The subsection will display user groups and individual users with a list of the permissions available to them.
If the user/group permission applies to all selected assets, it will be displayed in black. If the permission applies only to a part of the selected assets, it is grayed out. When you hover over a grayed-out permission, a tooltip will indicate the number of assets the permission is valid for as well as the total number of selected assets.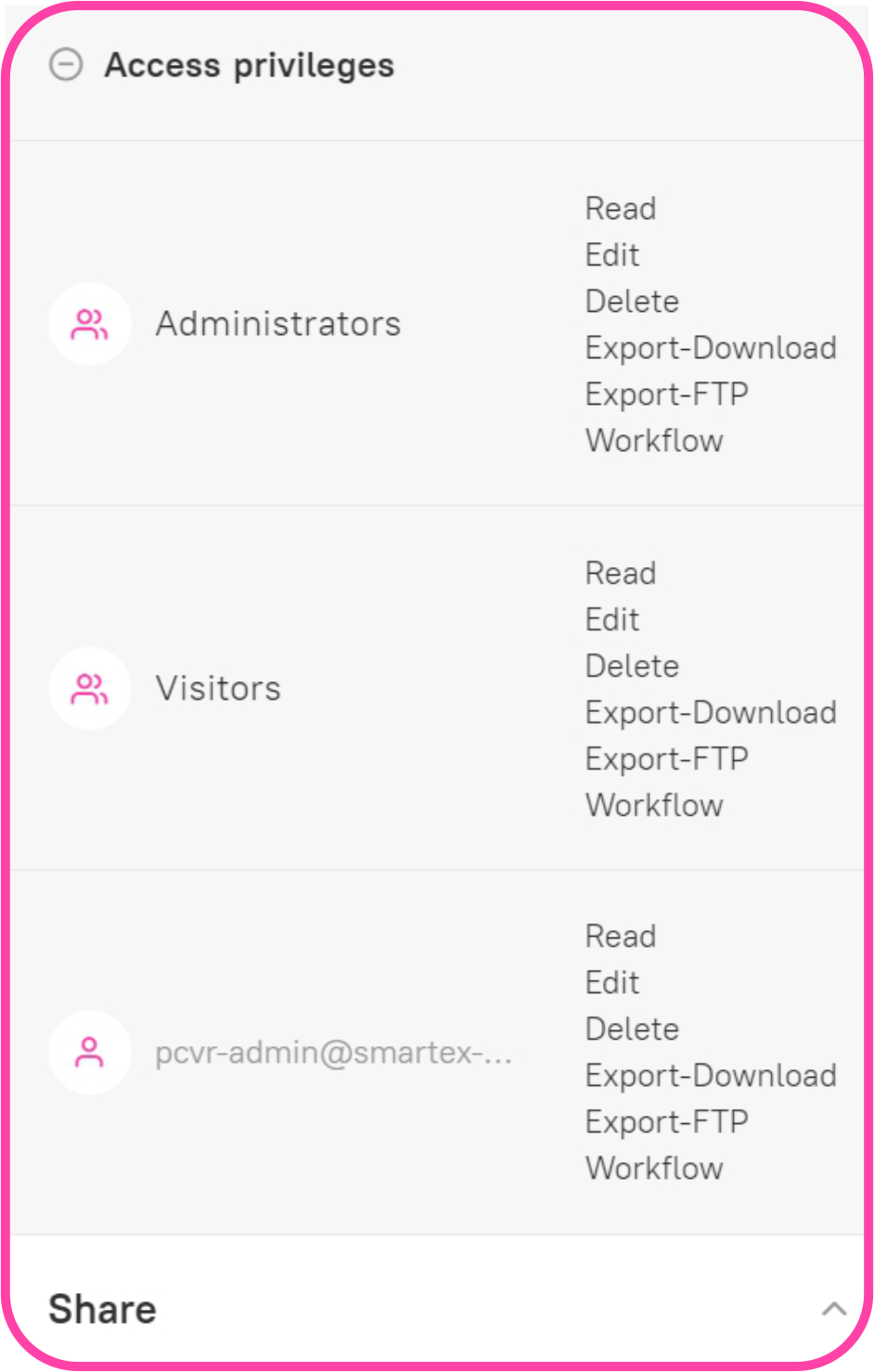 To view the asset permissions for a specific user, start typing their name in the search box in the Permissions section. Under the field, users with the corresponding names will be displayed. Select the required user. In the same way, you can search for a user group by its name.