The asset feed is the heart of the system and the basis for most interactions. It displays all the assets that are available to both authorized and unauthorized users. Public assets are available to unauthorized users in the feed.
The user sees thumbnails of assets directly in the feed. When you left-click on an asset, you can switch to the asset preview mode. You must download the original asset to view it.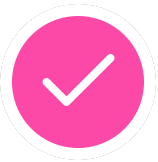 Only an authorized user can download the original asset. An unauthorized user can only download a preview of assets.
If the original asset file has an unsupported Picvario format, a "stub" with the original asset file format is displayed instead of the asset thumbnail, as in the example below:

Selecting assets.
You can select one asset by clicking on the circle in the upper-left corner of the asset thumbnail.
You can select multiple assets in the same way by clicking on the thumbnail of each asset one by one or:
Select the initial (first) asset.
Then, hold down the Shift key and click on any area of the thumbnail of the asset that is last in the row of the selected assets.
To select all assets, click Select All. It can be found in the lower-right corner if no asset has been selected before.
At the bottom of the screen, you can view the number of selected assets as well as the limit for assets that can be selected as set by the administrator: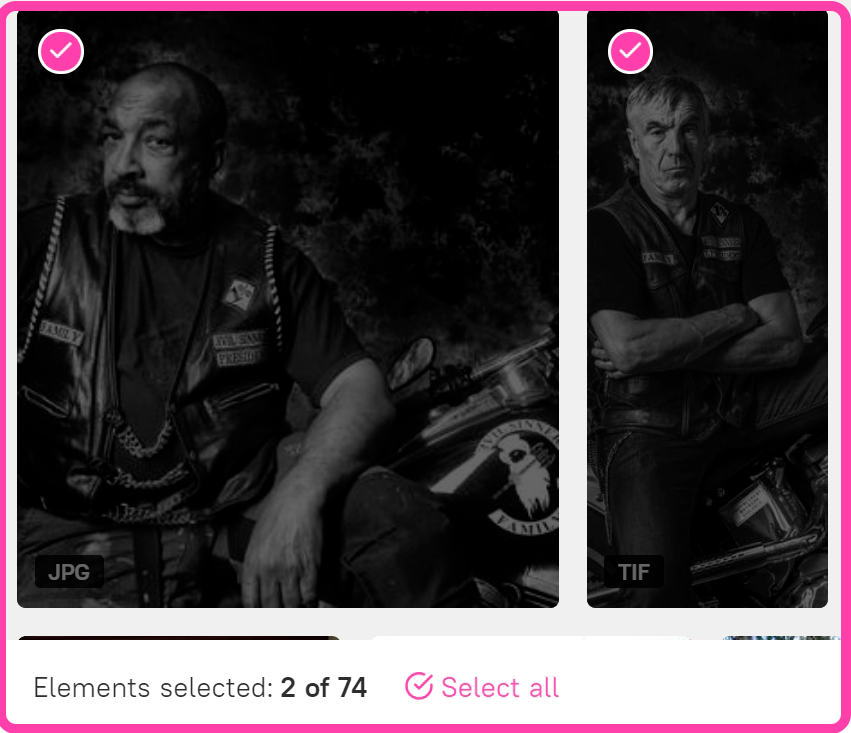 To remove the selection from all the selected assets, click

.
Zooming in/out and hiding the right sidebar
For your convenience, there is a zoom function for modifying the size of asset thumbnails in the feed. To change the size, use the slider in the bottom-right corner of the screen: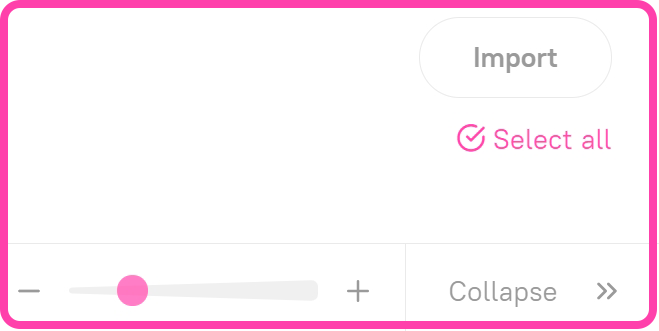 On the right of the slider there is the Collapse button, which you can use to hide the right panel. To expand the panel again, click on the double arrow on the right of the screen.