Read about multi-language properties here.
Setting up default languages
In the Picvario interface, you can set up default language labels (locales). So you will not need to add them every time after importing assets.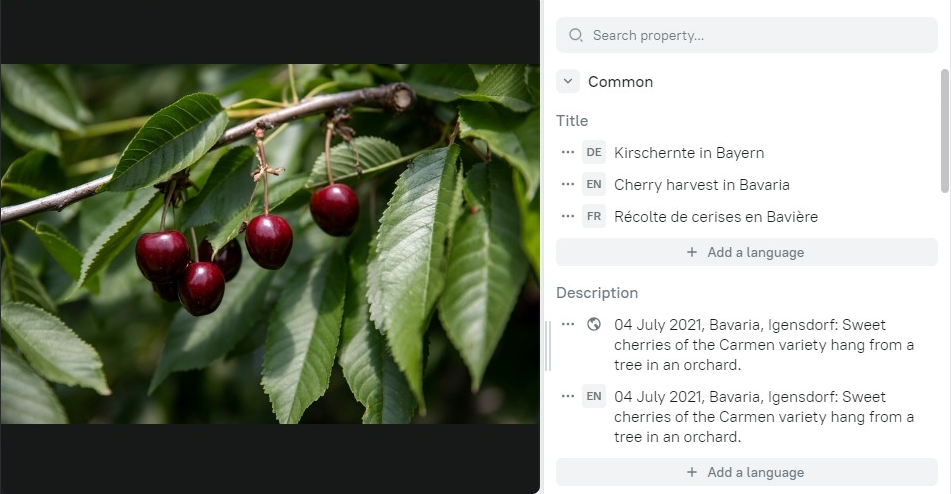 To set up default language labels:
1. In the admin panel, go to Content > Languages and locate the desired language.
2. Click on it to open the language card.
3. Tick the checkbox Display by default.
The fields title, description, copyright, usage rights are multi-language by default. To disable multilingual feature, open the administrator panel and do the following:
Go to Home > Content > Props
Find the properties you want to change
Clear the checkbox next to the property in the IS MULTI LANG column
Click Save

This action also disables the function of adding language locales to metadata properties, keeping only the default locale. All previously added auto-translations are preserved.
Importing/exporting metadata for multi-language properties
All the information related to the metadata uploaded onto Picvario together with new files, as well as the metadata downloaded from Picvario can be found in the metadata import and export templates. The default language locales for these templates are English, French, German, Spanish.
If you need the support of other languages, please contact us support@picvario.com and we will add required language locales into the templates.